Introducing our National Dog Show week Judges for 2022....
---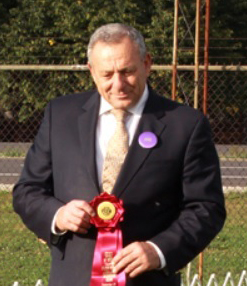 Guy Spagnolo
(New South Wales)
Guy has been involved in the dog world since 1972, as a successful breeder and exhibitor of Labrador Retrievers under the 'Driftway' prefix. His judging career started in 1980 and he had achieved All Breeds status by 1992.
Guy's Driftway Labradors have accounted for multiple Royal Show honours all around Australia, including Best Exhibit in Brisbane,Melbourne and Perth Royals and Runner-Up Best in Show at Sydney on more than one occasion, plus many breed Nationals, Specialties and All Breed shows. He has bred over 100 champions and exported top winning dogs to the United States, Canada, the Philippines, New Zealand, South America and Japan. He also had a lot of success as an exhibitor of Cocker Spaniels from the mid-1970s to late-1980s.
He has judged extensively throughout Australia, New Zealand, Canada, USA, Sweden, Finland, Denmark, Holland, Italy, Chile, Argentina, Uruguay, China, Brazil, Indonesia, Japan, Korea, India, the Philippines, South Africa and the United Kingdom.
Guy was honored to be invited to judge the Labrador Centenary Show in the UK in 2003 and the Yellow Labrador Club of England in 2008. He also judged at the prestigious Westminster Dog Show, the Eukanuba Invitational in Florida, five World Dog Shows and Gundogs at Sydney Royal 2021. He has been invited to judge Labradors at Cruft 2023.
Guy is a Life Member of the Labrador Retriever Club of NSW having served as Vice-President for many years, a Board Member of Dogs NSW and co-ordinator of the Gundog Training Scheme in NSW.
---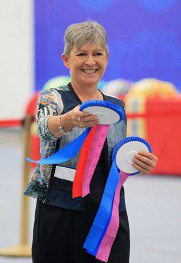 Kaye McGhie
(Queensland)
Kaye is an International All Breeds Championship Judge. Her own breed specialties are English Springer Spaniels and Papillons. She also has a Jack Russell Terrier.
Kaye has co-owned and handled Irish Setters, English Cocker Spaniels, American Cocker Spaniels, Beagles, Pointers and Weimaraners. She has handled to BIS level with an Australian Terrier and a Fox Terrier (Smooth).
'Fraelighte' English Springer Spaniels was established by Kaye in 1977. To date, the kennel has accounted for over 200 Best in Show Awards, and has exported worldwide. Fraelighte has been awarded #1 ESS Breeder in Australia many times, and has owned the Breed Record Holder three times, including current.'Birikino'Papillons has won awards such as BIG at Melbourne Royal Show and #1 Papillon Breeder award multiple times. Sup Ch Birikino Victory Dance was the #1 Toy in Australia 2021 and is the current breed record holder. Kaye has owner-handled to over 150 Best In Show awards and has handled in five countries.
Kaye has judged in Australia, New Zealand, USA, Canada, China, South Africa, Japan and Taiwan.
For many years Gundog Group Coordinator for the Judges Training Scheme for Dogs Queensland, Kaye is passionate about training new judges. She is president of Waterloo Bay Kennel Club and also the ESSA of Queensland.
Kaye holds a Bachelor of Business (Marketing & Organisational Communication), and works for Mars Petcare as National Breeder Services Manager. She is a guest lecturer on canine nutrition at the University of Queensland, and lectures across five TAFE campuses and at various canine events.
---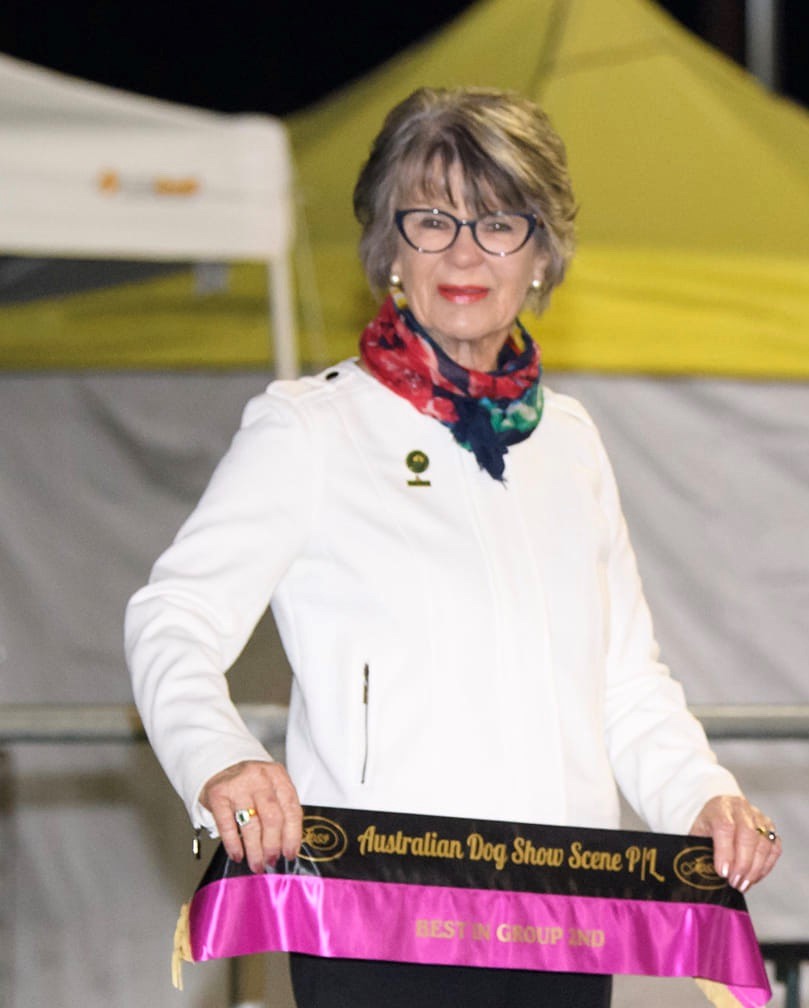 Stephanie Rickard
(Victoria)
I entered the world of purebred dogs in 1970 with English Springer Spaniels and since then, together with my husband David, I have bred or owned 141 champions in English Springer Spaniels, American Cocker Spaniels, Cocker Spaniel, Pointer, Cavalier King Charles Spaniel and Papillons. Among them are many Best in Show winners, including Royal Melbourne Show and more than 25 breed specialties.'Wongan'English Springer Spaniels hold the record for breed Specialty BIS in Australia. Our Cavalier King Charles Spaniel was Top Toy Dog in Australia in 2007 and, since 2010, we have been involved with Papillons.
I have held executive positions on Specialty and All Breeds Clubs, I am a Life Member of the Victorian English Springer Spaniel Club and Metropolitan Canine Association and, since 1993, I have held an All Breeds judging license. I am also an accredited ANKC Tester for licensing dog judges. As a retired teacher, I am passionate about education and have been involved in judges' training for more than 25 years.
I have judged in The Philippines, USA, Finland, Sweden, Canada, India, Singapore, the UK, Thailand, Japan, Indonesia, China, Norway, South Korea and Taiwan, as well as extensively throughout Australia and New Zealand. Along with many other breed specialities around the world, I have been fortunate to judge ESS at Championship level twice in the UK, a specialty show and at Manchester where I also judged Papillons.
I am very much looking forward to judging for you.
---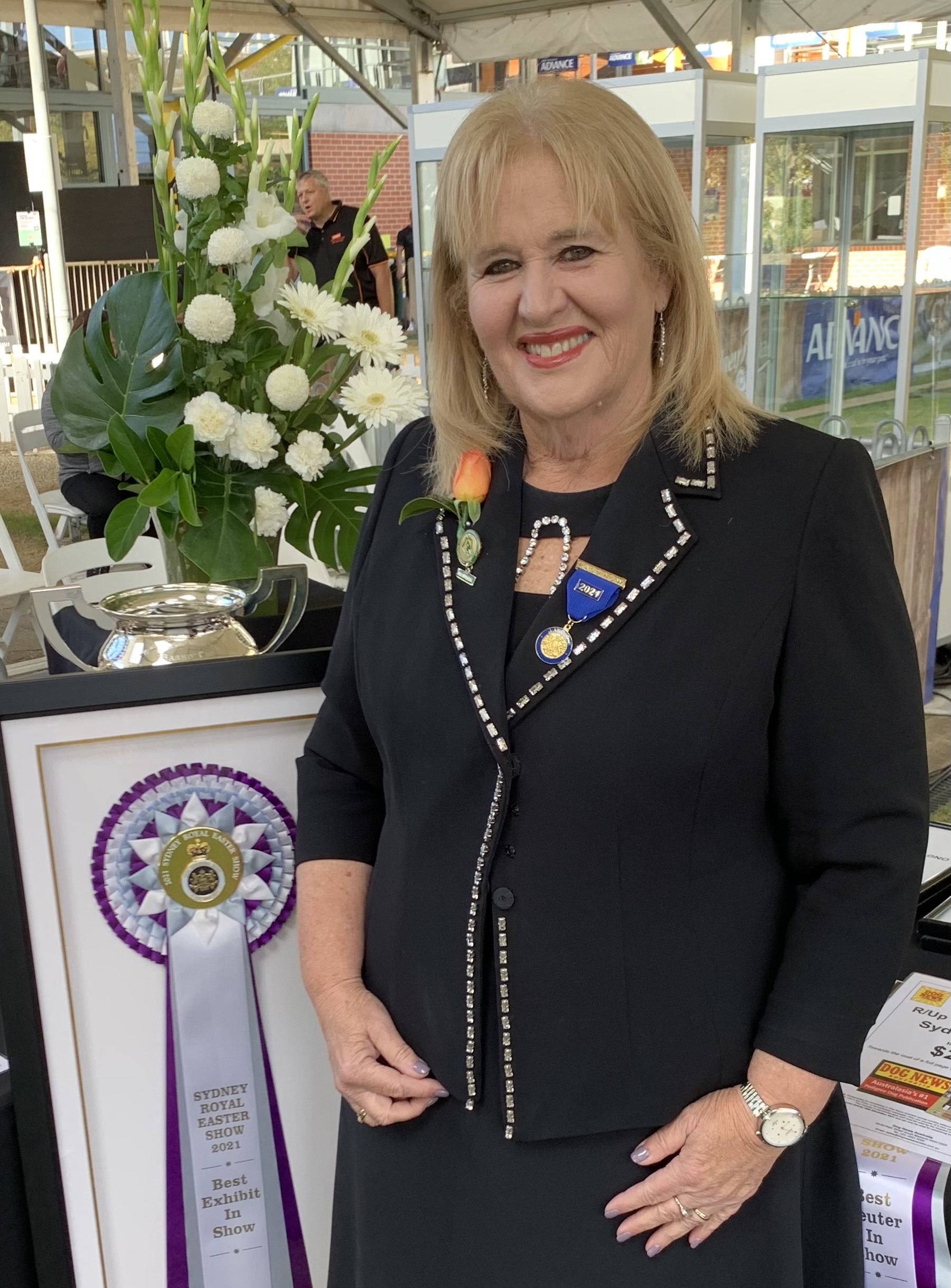 Sue Bownds
(New South Wales)
Dogs have been in Sue's life since she was a young child, when her grandparents bought the family their first dog, a Beagle. Sue's great- grandparents migrated from the UK to New Zealand where both were judges; they had mainly Terriers. Sue is a fourth-generation dog shower and began handling as a 5-year- old junior handler in the big ring! She grew up showing different breeds — Toys, Terriers, Hounds and Gundogs and any dog she could get her hands on — for her family and others with much success. She has been associated with showing and a strong advocate for purebred dogs for nearly 50 years.
Sue imported dogs from the UK and NZ and exported to UK, USA, NZ and Europe. Her prefix'Nangunyah' began in 1961 with her parents, Sue joining them in 1977. Sue only ever kept a small number of dogs and had one or two litters a year. She had outstanding success with her Beagles, winning her first BIS in 1979. This continued through the next 40 years with many BIS at All Breeds and Specialty shows, including Puppy In Show at both Melbourne and Adelaide Royals. The last Beagle Sue campaigned retired in 2016 after winning a world record number of All Breeds BIS for a lemon bitch.
She began judging in 1980 and became an All Breeds judge in 2014.
Sue has judged in USA, UK, Poland, Denmark, Thailand, China, New Zealand, Croatia, Ireland, Germany, Phillipines, Czech Republic, South Africa, Israel, Finland, Austria and Slovenia and has four overseas appointments in 2022. Sue has worked on the committees of Specialty and All Breeds clubs and is President of the Beagle Club of NSW Inc, as well as on the Women's Dog Club committee. She is currently chair of the Conformation Judges Training Committee in NSW, where she combines her love of education and dogs. Sue retired from teaching in 2021 after 45 years in public education, reaching deputy principal level.
Sue has also shown English Springer Spaniels and Dobermans but her main love has always been Beagles. The'Nangunyah Beagle'prefix bred over 100 champions in many countries. Highlights would be a dog Sue sent to Denmark which sired the breed winner at Crufts recently with an entry of nearly 300; winning Hounds at Melbourne Royal in 1985; Puppy In Show with a 9-month-old puppy; and numerous BIS.
Judging highlights incude judging at the UK Beagle Club in 2015, BIS in Split, Croatia as well as in LA and various European shows. Last year, Sue was given the honour of judging the Hound group and breeds at Sydney Royal 2021. In 2022, Sue judged the grooming competition at Sydney Royal.
Sue is looking forward to her appointments in New Zealand at the Purina Pro Plan National Dog Show and the other shows held across this four-day period. "Thank you for this exciting opportunity."
---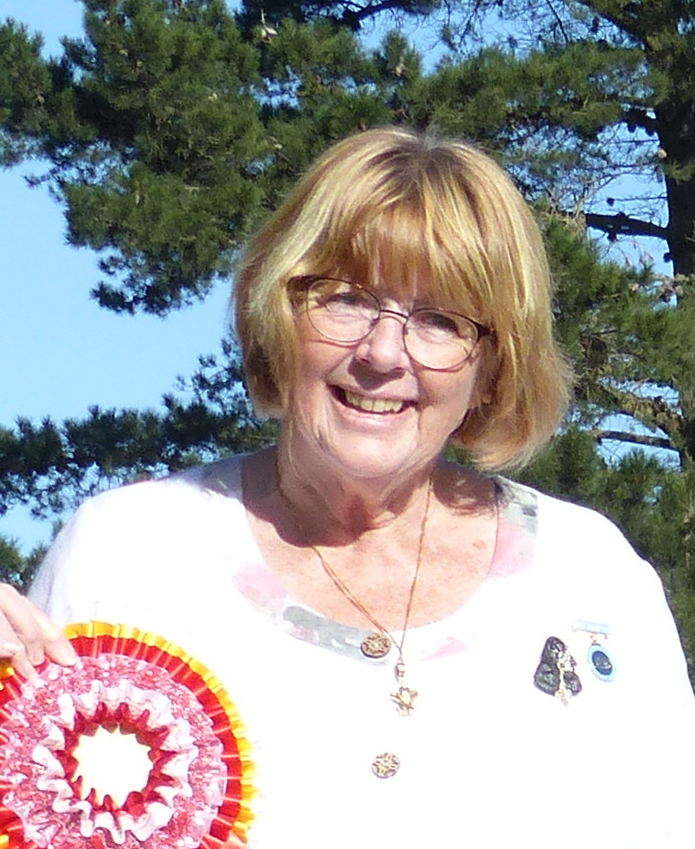 Beth Warman
(New Zealand)
Licensed All Breeds Judge, FCI International All Breeds Judge. Beth commenced judging in 1978, qualified All Breeds 2002 at age 39.
Beth has judged extensively throughout New Zealand, in all states of Australia (including Hobart, Canberra and Darwin Royals), Singapore, Thailand, New Caledonia, The Philippines, Norway, South Africa, Finland, Ireland, Japan, Malaysia, China, Chile, Uruguay, Argentina and Canada.
Served on the Executive Council of Dogs New Zealand/New Zealand Kennel Club in excess of 10 years (with a break), has served in all positions on All Breeds and Specialist breed clubs. In 2020 Beth was honoured to accept Life Membership to Dogs New Zealand.
Cocker Spaniels have been her life since childhood, breeding, exhibiting and importing some of the most influential and successful Cockers of our times. In the early 70s American Cockers joined the successful 'Corsair' Kennels, and also indelibly wrote themselves into the history books.
From time to time, Beth has also campaigned. with great success, Bichon Frise, Cavalier King Charles Spaniels, Border Collies, an English Springer Spaniel, Pharaoh Hound and Long Haired Dachshunds — the Dachis are now well and truly ensconced at 'Corsair'.
A keen dog photographer since the small Kodak Instamatic days, and now of course spoilt with digital, Beth can proudly say that an image of a Cavalier King Charles Spaniel, which she campaigned, is the cover image on the AKC's 22nd edition of the New Complete Dog Book.
Beth is delighted to have been invited to judge the Stake Classes at the 2022 Purinal Pro Plan National Dog Show, and looks forward to judging some wonderful dogs.
---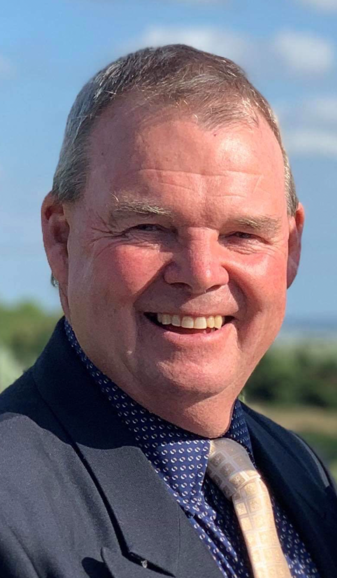 Steve Wraith
(New South Wales)
My early life began in the UK: we lived in Kent where the family dogs were Field Spaniels.
It wasn't until I moved to Australia in the late 70s that I purchased my first dog: an English Springer Spaniel. She was a lovely bitch of excellent breeding and although I had no intention of breeding or showing her at the time, I did eventually and was convinced that she was good enough and worthy of her Australian Championship title and breeding a litter. My prefix was 'Beautelle'. Breeding and showing pedigree dogs began, the start of a life-long love affair with the English Springer Spaniel and gundogs in general.
Work opportunities took me to New Zealand during the 90s and all the dogs came along: there was no quarantine between the two countries which made it a simple and straightforward task.
Over the years, by importing a number of quality ESS dogs and bitches from various kennels in the UK, we improved our lines and blood stock.
On my return to Australia I brought home several excellent quality Pointers which gave me a new breed to focus on.
I joined the Judges' Training Scheme in 1998 while living in New Zealand and upon returning to Australia after a number of years, I went onto obtain my Gundog, Hound and Non Sporting Group Licences.
I have enjoyed judging immensely over the years and have been fortunate to have judged at Championship Show level in Australia, New Zealand, and the United Kingdom.
For a number of years, I have been successfully showing Cavalier King Charles Spaniels, and now aspire for the Toy group.
---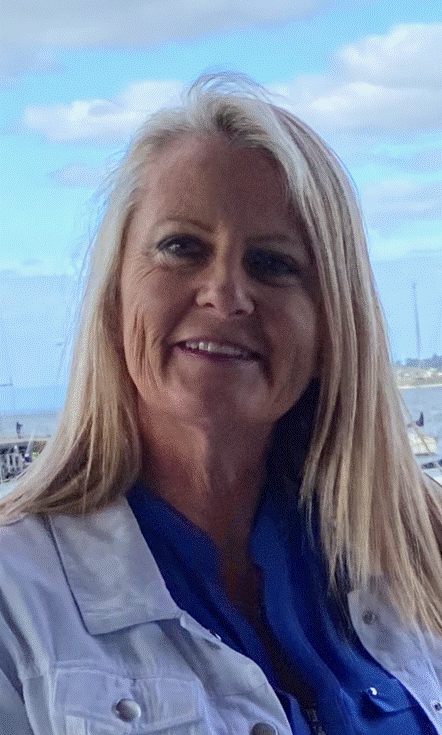 Linda Walsh
(New South Wales)
My interest in dogs started in 1981, with a Border Collie, breeding, exhibiting and Obedience. My admiration for my first breed was Pugs in 1996. The foundation began with great success over the years in breeding multi champions going onto MBIS and MBISS at all levels. Also breeding and exhibiting Lowchens with great success since 1999.
I have campaigned a variety of breeds — Kerry Blue Terrier, Papillons and now exhibiting and breeding Cavalier King Charles Spaniels. Prefix 'Arataci'.
I have attained my judging groups 1, 2, 3 and 7 and now at open show level for group 4. I Have had the pleasure of judgingthroughout Australia and in New Zealand.